Posts for: February, 2020
By Boulevard Dental Associates, PA
February 16, 2020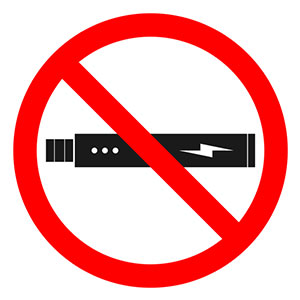 Vaping, the use of an electronic cigarette or E-cigarette, has exploded in popularity over the last few years. But although touted by proponents as a cleaner and healthier alternative to smoking, vaping has also gained recent notoriety with the rise of lung injuries and even deaths linked to the practice.
But long before these headlines of late, dentists were sounding the alarm about vaping in regard to oral health. There are a number of elements associated with vaping that can make it as hazardous to your teeth and gums as traditional smoking.
Nicotine. While vaping and smoking are different in many ways, they do share one commonality: They both deliver nicotine through the lungs into the bloodstream. Nicotine in turn can constrict blood vessels, including those in the mouth. This restricts the delivery of nutrients and disease-fighting agents to the teeth and gums, increasing the risk of tooth decay and gum disease.
Flavorings. One of the big appeals of vaping, especially with young people, is the availability of various flavorings. But while they may have cool names like "cotton candy" or "cherry crush," the additives themselves and the compounds they create in the mouth can irritate and inflame oral membranes. They may also diminish enamel hardness, which dramatically increases tooth decay risk.
Mouth dryness. The vapor produced by an E-cigarette is an aerosol: Many of the solid particles for the various ingredients in the vaping solution are suspended within the vapor. The combination of all these chemicals and compounds can lead to mouth dryness. Not only can this cause an unpleasant feeling, it creates an environment favorable to bacteria that contribute to dental disease.
For the good of both your general and oral health, it's best to avoid vaping. The risks it may pose to your teeth and gums far outweigh any proposed benefits over smoking. The best course if you're a smoker wanting a healthier lifestyle, including for your mouth, is to undergo a medically-supervised tobacco cessation program to quit the habit. That's a far better way than vaping to protect your general and oral health.
If you would like more information on the oral hazards of E-cigarettes, please contact us or schedule an appointment for a consultation. You can also learn more about this topic by reading the Dear Doctor magazine article "Vaping and Oral Health."
By Boulevard Dental Associates, PA
February 06, 2020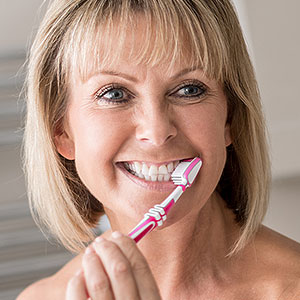 In the world of movies and television, the lead actors get the lion's share of the credit. In reality, though, there wouldn't be much of a show without the supporting cast. You'll find a similar situation in your mouth: While your teeth get most of the attention, another dental structure plays a critical supporting role—your gums.
It's only fitting, then, that we put the spotlight on your gums, especially in February. The second month of the year is Gum Disease Awareness Month, when we highlight the importance of our gums and the dangers they face.
While the gums are an important part of your smile, they're not just for show. Your gums play a critical role in helping to keep your teeth securely attached within the jaw. Their network of blood vessels also supplies nutrients and disease-fighting agents to your teeth. We're not exaggerating, then, when we say your teeth can't survive without them.
But although they're resilient, they do have one major vulnerability: a bacterial infection known as periodontal (gum) disease. Gum disease arises from bacteria that thrive within a thin, built-up film of bacteria and food particles called dental plaque. Untreated, an infection can advance deep into the gums, down to the tooth roots and jawbone.
Gum disease is as much a problem for your teeth as it is for your gums: Weakened gum attachment and loss of bone can put your teeth in danger of being lost. Fortunately, though, there are things you can do to keep gum disease from ruining your dental health.
Brush and floss. To prevent a gum infection, you must keep plaque from building up on your teeth. The best way is a combination of thorough brushing and flossing. Don't neglect the latter, which is necessary to remove hard-to-reach plaque between teeth. And do it every day—it doesn't take long for a gum infection to occur.
Get your teeth cleaned. Even the most diligent hygiene practice may still miss some plaque and its hardened form calculus (tartar). These stubborn deposits, though, are no match for our dental cleaning equipment and techniques. Semi-annual visits are also a good time to evaluate your overall dental health, including your gums.
See us at the first sign of infection. Gum disease is often symptomless, especially in the beginning. But there are signs to look for like gum swelling, redness or bleeding. If you notice any of these, see us as soon as possible. The sooner you begin treatment, the less harm the disease will cause.
Taking care of your gums isn't just good for your dental health—it's good for your overall health and well-being. It also doesn't hurt that your gums are good for your appearance as an important part of a beautiful smile.
If you would like more information about gum disease prevention and treatment, please contact us or schedule a consultation.