Posts for tag: gum disease
By Boulevard Dental Associates, PA
October 24, 2018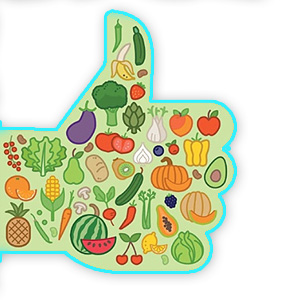 In the quest for the ideal diet, people often stress over one particular food group: carbohydrates. And for good reason—some carbohydrates have been linked to chronic inflammation, a contributing factor in many diseases. One such condition in particular, periodontal (gum) disease, could permanently damage your dental health.
But before you throw all the carbs out of your diet, let's take a closer look at them. Not all carbs are the same or contribute to inflammation to the same degree.
Carbohydrates are organic compounds existing in living tissues. In foods, the most prevalent of these are sugars and starches that break down during digestion into the simple sugar glucose, which the cells in an organism use for energy.
But not all carb-based foods digest at the same rate, measured along a scale called the glycemic index. High glycemic foods like sugar, baked goods or potatoes digest quickly and can rapidly increase the glucose levels in the blood (blood sugar). This sudden glucose spike then triggers an insulin surge from the pancreas to restore the level to normal. This process in turn can cause inflammation.
On the other end of the glycemic index are complex or unrefined carbohydrates that digest much more slowly, and don't quickly elevate blood sugar like simple carbs. In fact, nutritional studies consistently show carbohydrates in most vegetables, greens, beans or whole grains may actually decrease inflammation.
Inflammation is also a primary factor in gum disease, caused by a bacterial infection in the gums. Chronic inflammation damages the gums' attachment with the teeth and can contribute to eventual tooth loss. And if your body already has an overactive inflammatory response due to your diet, you could be even more susceptible to gum disease.
A change in your diet in relation to carbs could help reduce this risk. Eat less sugar, white flour, rice and potatoes and more complex carbs like fresh vegetables and fruits. For even more protection include foods rich in Omega-3 fatty acids (like certain fish and nuts) and less Omega 6 foods (fried food or pastries, or chips, for example). And don't forget your antioxidants, vitamins and minerals.
Eating fewer simple carbs and more complex carbs will help reduce inflammation in the body. And that's a good thing for your gums.
If you would like more information on how diet affects dental health, please contact us or schedule an appointment for a consultation. You can also learn more about this topic by reading the Dear Doctor magazine article "Carbohydrates Linked to Gum Disease."
By Boulevard Dental Associates, PA
September 24, 2018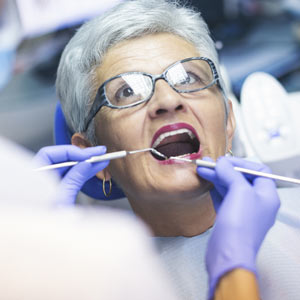 September is National Gum Care Month, an ideal time to talk about how to keep your gums healthy. Unfortunately, nearly half of adults have gum disease, which can damage the soft tissue and bone supporting the teeth. In fact, advanced gum disease is the number one reason for tooth loss among adults, and it's associated with other health problems, including cardiovascular disease, diabetes and pregnancy complications. But there's good news—gum disease is preventable and, in its early stages, even reversible. Here are some tips for taking care of your gums:
Keep up a good oral hygiene routine
Gum disease begins with plaque buildup, so attack the plaque in your mouth with good dental hygiene. Spend two minutes morning and night brushing all surfaces of your teeth, and floss once a day to get rid of plaque that forms between teeth.
Use a soft toothbrush
The American Dental Association recommends brushing gently with a soft toothbrush. Hard bristles can damage your gums and cause them to pull away from the teeth.
Swish with a mouth rinse
Consider using a mouth rinse. Over-the-counter and prescription oral rinses are available to help wash away food debris, reduce plaque and fight gum inflammation.
Say no to tobacco
Smoking is one of the biggest risk factors for developing gum disease. And it's not just cigarettes but all forms of tobacco, including e-cigarettes, pipes and chewing tobacco, that raise your risk of gum disease.
Eat a healthy diet
For the best gum health, avoid refined carbohydrates (sugary and starchy foods) and make sure you are getting enough vitamin C, vitamin D and antioxidants (found in berries and green tea, for example). In addition, studies suggest that a diet rich in omega-3 fatty acids may reduce your risk of gum disease and other inflammatory conditions. These healthy fats are found in many fish, nuts, seeds, soy products and vegetable oils.
Come in for regular cleanings
Professional dental cleanings can remove plaque from the tiny spaces that are difficult to reach by simply brushing and flossing. And once plaque hardens to form calculus (tartar), it cannot be removed during your regular oral health care routine at home. Further, at the dental office we can detect gum disease in its early stages—and the earlier gum problems are caught, the more easily they can be reversed.
Taking care of your gums will help you put your best smile forward now and in the future. If you have questions about gum health, call the office or schedule a consultation.
By Boulevard Dental Associates, PA
June 06, 2018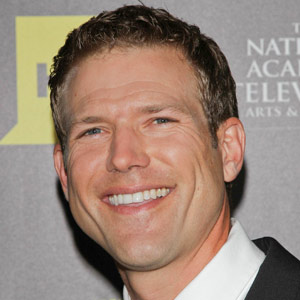 Are bleeding gums something you should be concerned about? Dear Doctor magazine recently posed that question to Dr. Travis Stork, an emergency room physician and host of the syndicated TV show The Doctors. He answered with two questions of his own: "If you started bleeding from your eyeball, would you seek medical attention?" Needless to say, most everyone would. "So," he asked, "why is it that when we bleed all the time when we floss that we think it's no big deal?" As it turns out, that's an excellent question — and one that's often misunderstood.
First of all, let's clarify what we mean by "bleeding all the time." As many as 90 percent of people occasionally experience bleeding gums when they clean their teeth — particularly if they don't do it often, or are just starting a flossing routine. But if your gums bleed regularly when you brush or floss, it almost certainly means there's a problem. Many think bleeding gums is a sign they are brushing too hard; this is possible, but unlikely. It's much more probable that irritated and bleeding gums are a sign of periodontal (gum) disease.
How common is this malady? According to the U.S. Centers for Disease Control, nearly half of all  Americans over age 30 have mild, moderate or severe gum disease — and that number increases to 70.1 percent for those over 65! Periodontal disease can occur when a bacteria-rich biofilm in the mouth (also called plaque) is allowed to build up on tooth and gum surfaces. Plaque causes the gums to become inflamed, as the immune system responds to the bacteria. Eventually, this can cause gum tissue to pull away from the teeth, forming bacteria-filled "pockets" under the gum surface. If left untreated, it can lead to more serious infection, and even tooth loss.
What should you do if your gums bleed regularly when brushing or flossing? The first step is to come in for a thorough examination. In combination with a regular oral exam (and possibly x-rays or other diagnostic tests), a simple (and painless) instrument called a periodontal probe can be used to determine how far any periodontal disease may have progressed. Armed with this information, we can determine the most effective way to fight the battle against gum disease.
Above all, don't wait too long to come in for an exam! As Dr. Stork notes, bleeding gums are "a sign that things aren't quite right." Â If you would like more information about bleeding gums, please contact us or schedule an appointment. You can read more in the Dear Doctor magazine article "Bleeding Gums." You can read the entire interview with Dr. Travis Stork in Dear Doctor magazine.